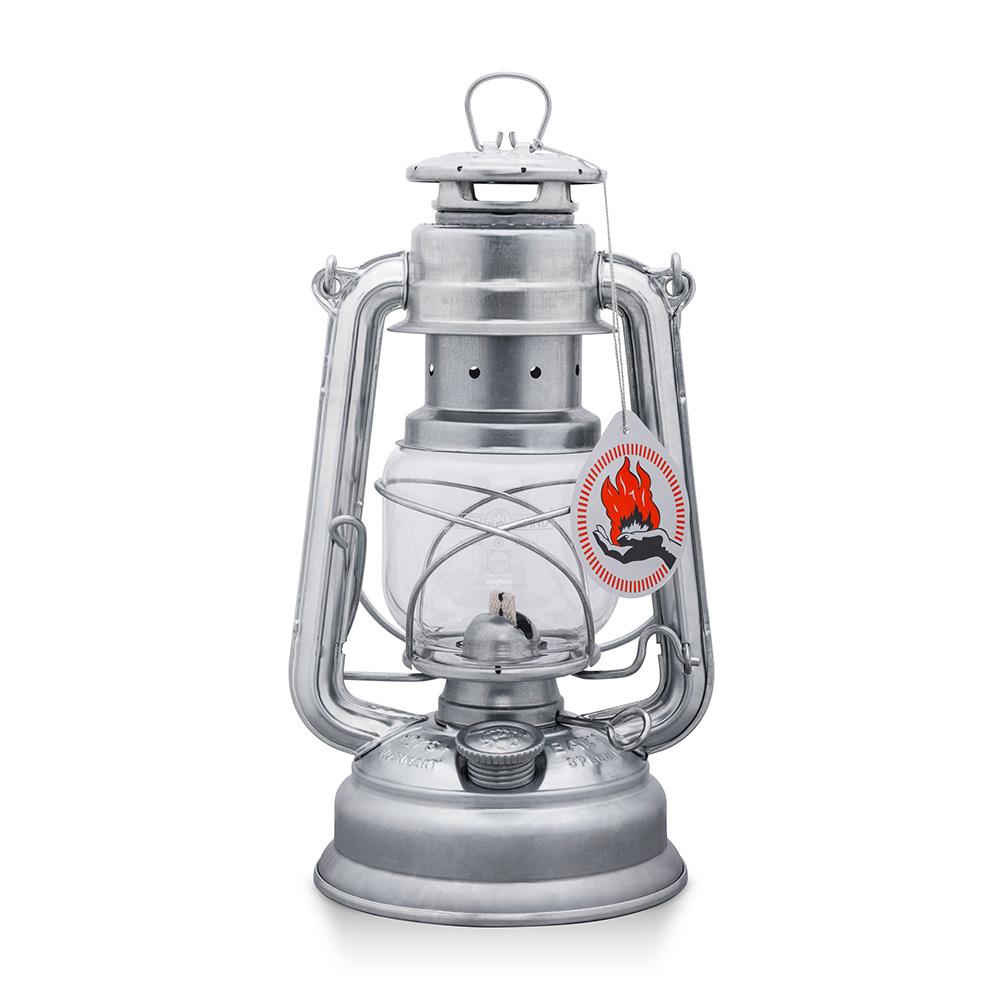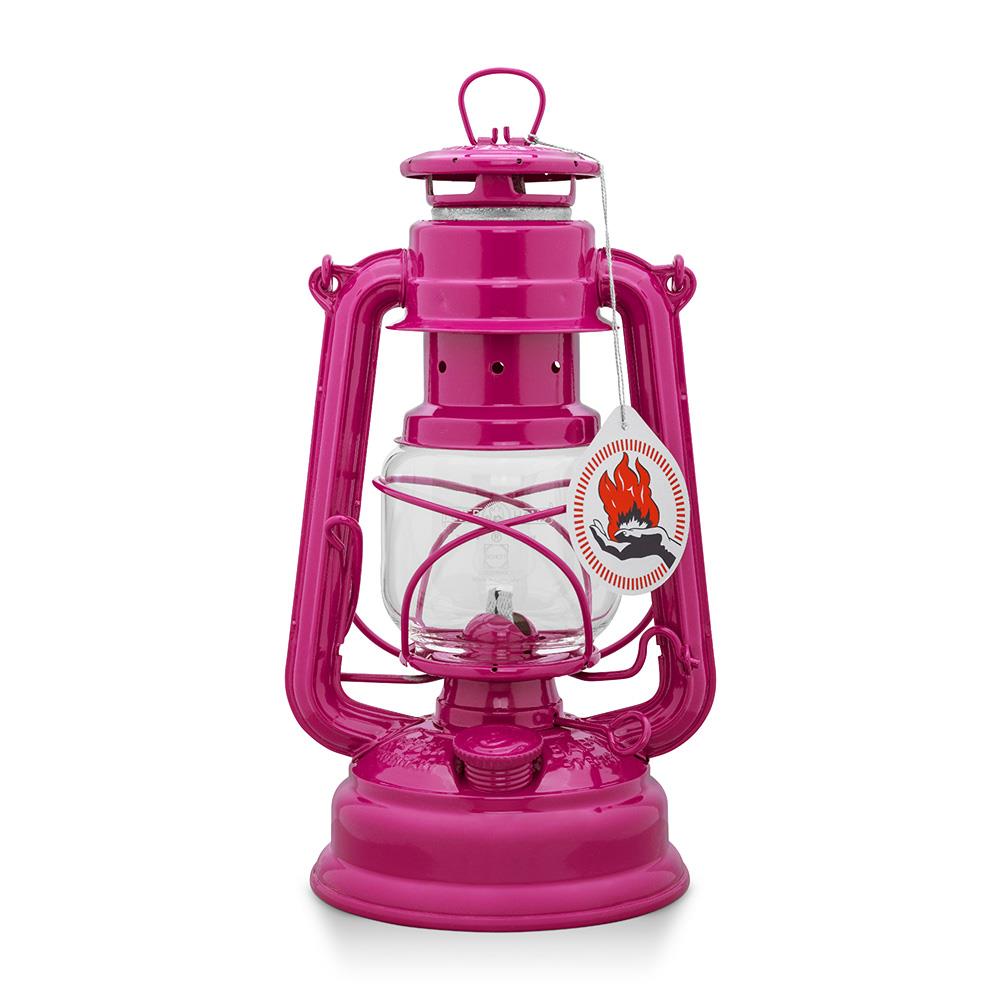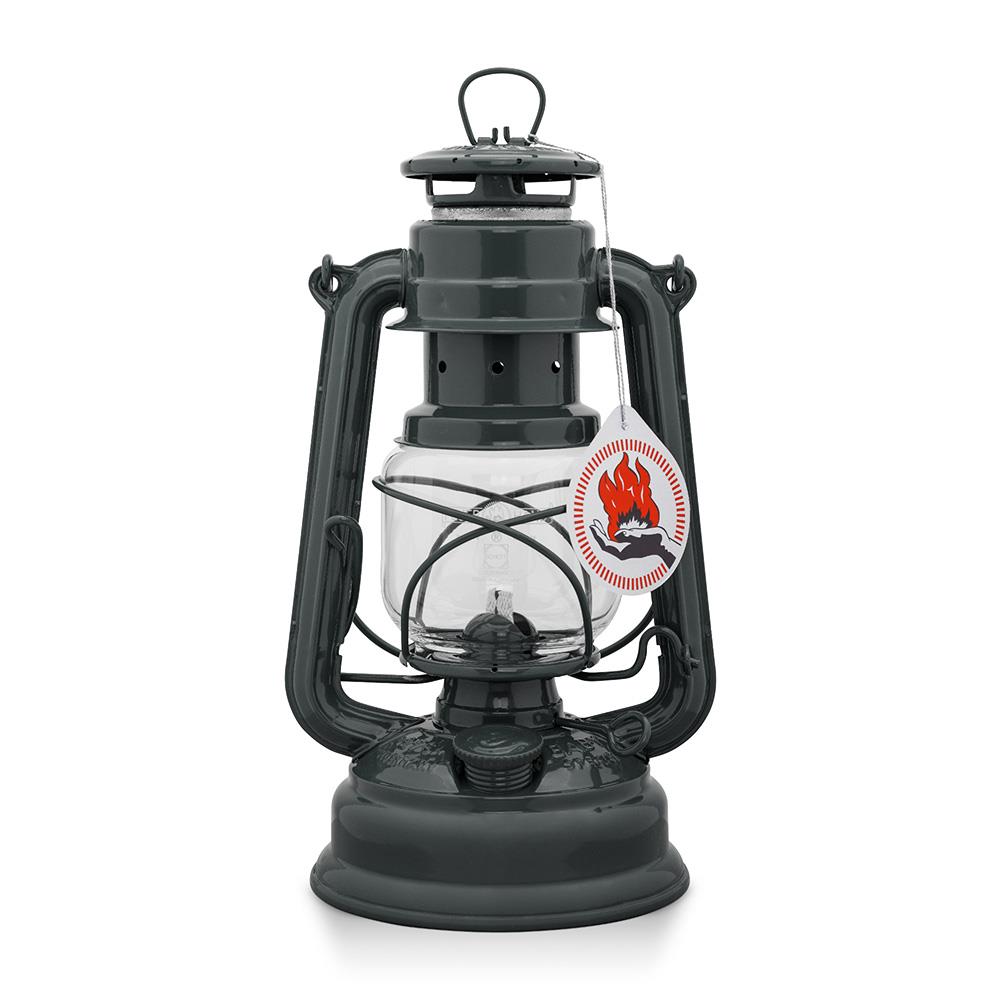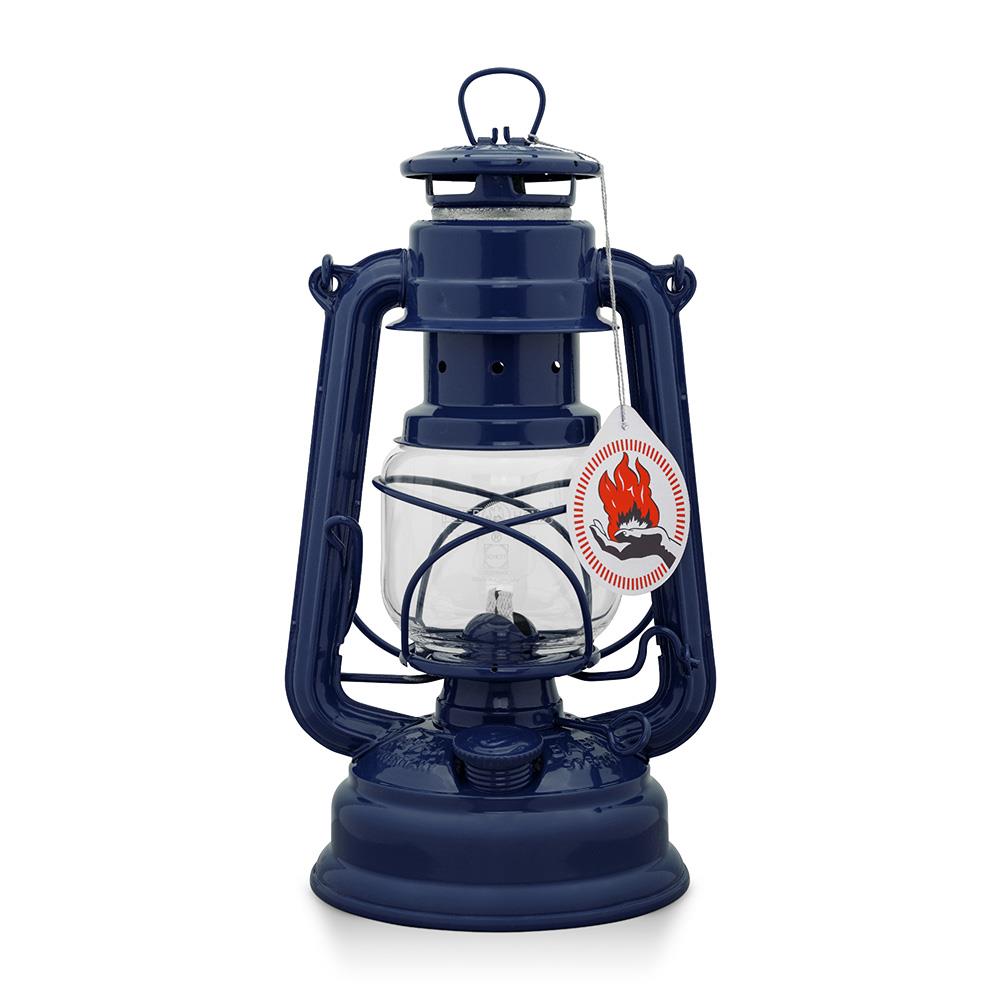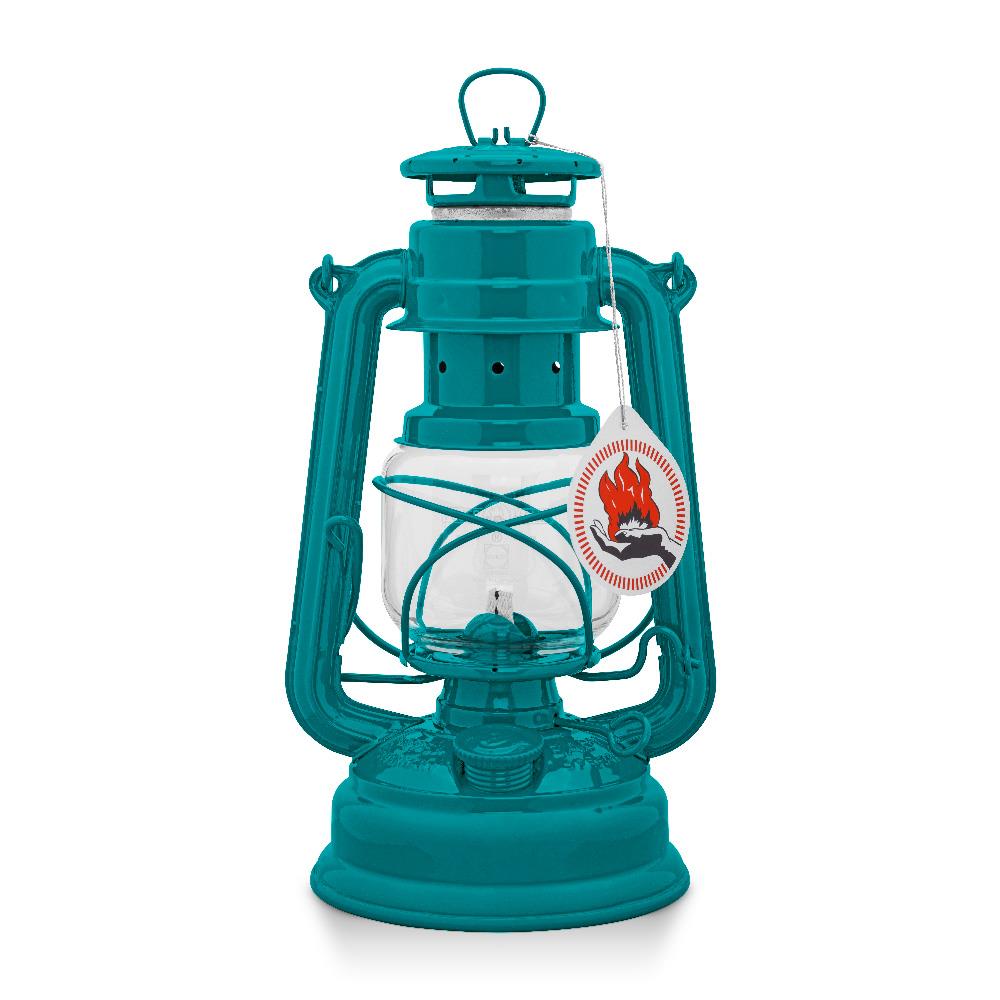 Storm lantern Baby Special 276
dauerhaft stromlose Lichtquelle, Not- und Orientierungsbeleuchtung
Qualität Made in Germany seit 1893
20 Stunden Licht mit nur einer Tankfüllung
widerstandsfähiges Material & temperaturbeständiges Glas
umweltfreundlich verpackt
SKU: 276-4010
The Baby Special 276 is the indispensable outdoor lighting


For over 125 years, the Baby Special 276 has been bringing reliable light into people's lives. In doing so, the powerless light source takes a sustainable approach and consumes its fuel sparingly and efficiently. The Feuerhand Baby Special 276 is made of galvanized sheet steel, making it particularly resistant to corrosion. Colored models are additionally powder coated and available in many shades. With the Baby Special 276 you have a timeless outdoor lighting with a calm flame pattern - for moments of relaxation, surrounded by reliable light.

Choose your Baby Special 276 to match your balcony or patio design and set small light accents there. Or simply put together an entire Baby Special collection in your favorite colors for the garden party. Complete your Baby Special 276 with matching accessories & spare parts and fill your outdoor home with warm white lantern light.




With the Baby Special 276, you can enjoy your evening hours in a relaxed atmosphere or all to yourself - consistently and independent of electricity.




Technical data
Tank volume: 0.34 liters
Burn time: approx. 20 hour(s)
Material: galvanized steel, powder coated
Dimensions (W x H x D): 15 x 26.5 x 13.5 cm
Weight: 530 g




Scope of delivery
1 x Baby Special 276
1 x flat wick 12,5 mm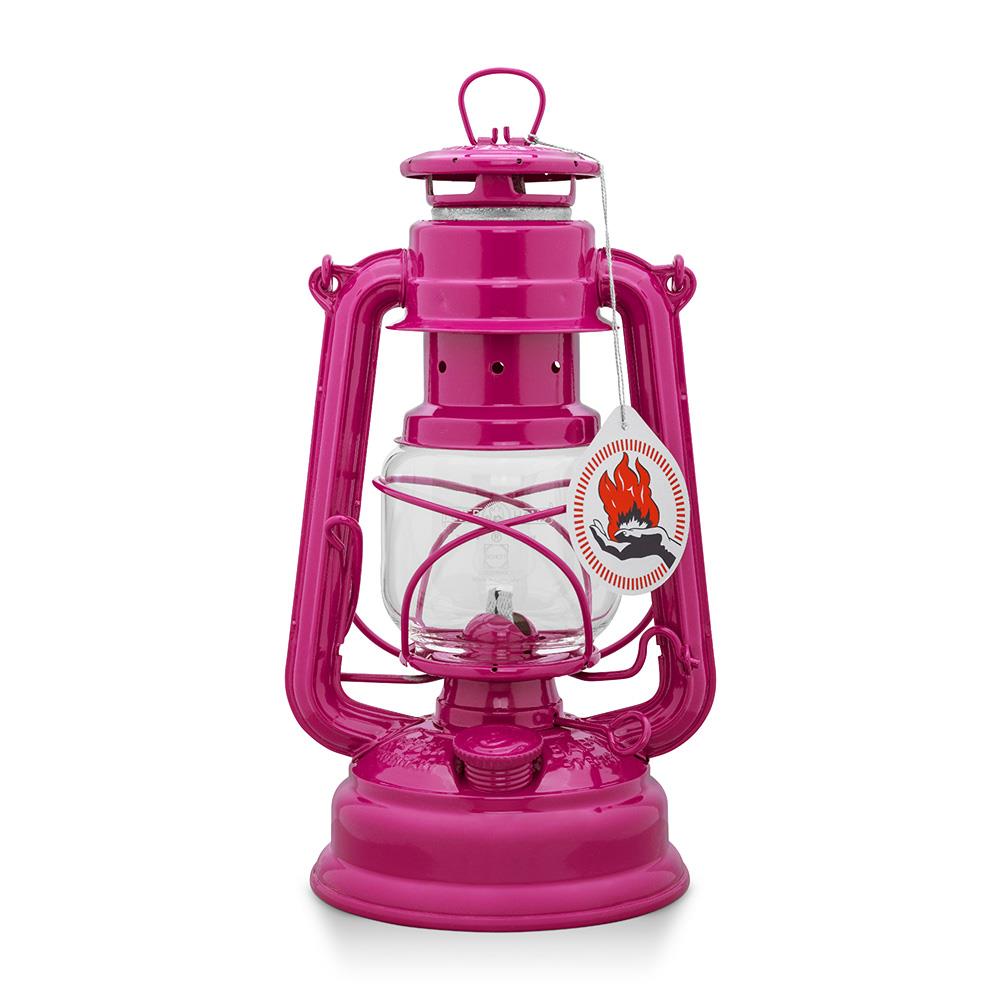 Light in a new dimension
Modern technology in a timeless guise
The Baby Special LED brings the classic lantern design into the 21st century.
Material
Galvanized steel - almost indestructible
Illuminant
modern LED with 2700K warm white light
Connection
USB-C for easy charging or battery operation
Versatility
Can be used indoors and outdoors
25.000h
Includes LED light source that ensures a life of at least 25,000 hours of operation.
Breite Farbpalette
With 21 available colors, we offer the right choice for every decorating style.
Long light duration
Enjoy up to 20 hours of even, reliable light with just one tank of fuel.
Optional accessories
Entdecke vielseitiges Zubehör – Vom Reflektorschirm bis zum Latrnenhalter.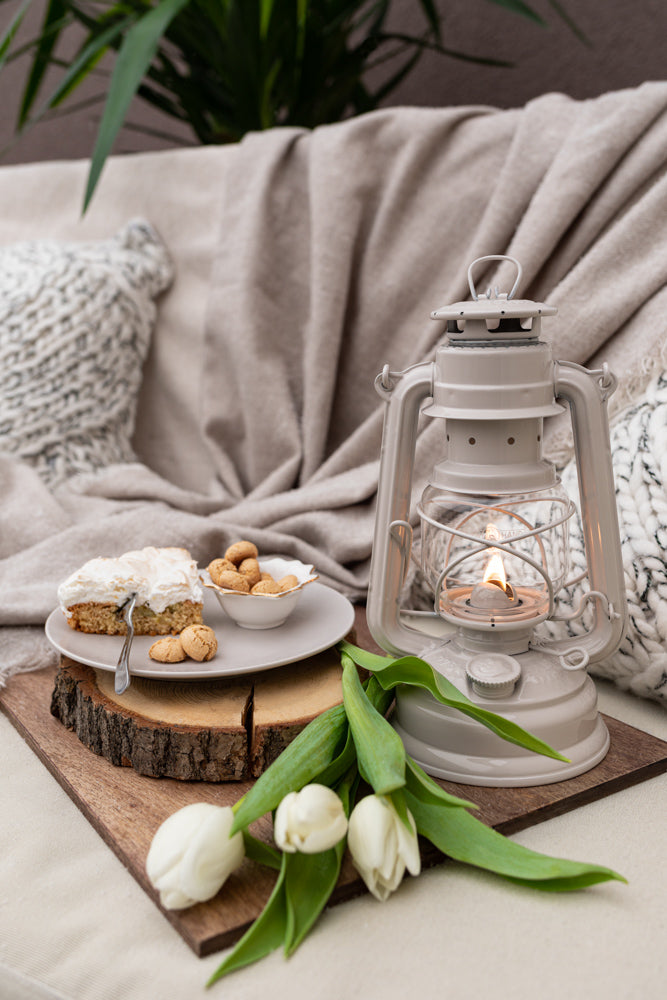 Ready for use
Flexible in any situation, reliable and best suited to spread atmospheric light.
Versatile
The Baby Special 276 LED lantern matches many accessories from the Baby Special range, such as lantern holders or lantern coasters.
Eye-catcher
The retro look of the LED lantern makes it a real bright spot, whether on the terrace, balcony or conservatory.
FAQ
Du möchtest alles über die Baby Special 276 erfahren? Hier findest du die Antworten auf die am häufigsten gestellten Fragen:
Was ist eine Petroleumlaterne?

A kerosene lantern such as the Baby Special 276 is powered by liquid fuel (kerosene) and provides independent lighting without the need for a power source. It is also characterized by an open cold air system that ensures a continuous supply of oxygen to the flame.

The cold air system in your hurricane lantern uses a chimney and side spars to direct fresh air to the flame. The rising warm air then ensures an even and calm flame pattern.
For the Baby Special 276, we recommend high-quality lamp oil that has a high fuel purity. The lamp oil from Feuerhand is ideally suited to the needs of your storm lantern and offers low-odour and low-soot combustion. It prevents soiling of the glass cylinder and offers a maximum burning time of up to 20 hours.
How long does the Baby Special 276 burn?

The burn time of your Baby Special 276 storm lantern depends on the tank volume. With a tank filling of 300 ml, you can enjoy around 20 hours of uninterrupted lighting.
How do I set the wick of my hurricane lantern correctly?

To adjust the wick optimally, turn the handle on the burner to adjust the wick length. The ideal wick length is around 1.5 to 2 cm to ensure an even flame.
How do I extinguish the flame of my storm lantern?

Extinguishing the flame is very simple. There is a turning handle on the side of your burner that you can use to adjust the height of the wick. To extinguish the flame, simply turn the lantern wick carefully into the burner so that it is almost invisible.
What should I do if my storm lantern is leaking oil?

If your lantern is leaking oil, this may be due to overfilling the tank, movement when filled or temperature fluctuations. Always follow the filling instructions in the operating instructions and avoid excessive movement. If oil continues to leak, do not hesitate to contact our Feuerhand support team.
What is the best way to store my storm lantern?

Store your Baby Special 276 hurricane lantern in a dry place and ideally use the corresponding transport bag to protect it from dust and dirt. Make sure to empty the tank after use to prevent oil from escaping.
How do I clean my hurricane lantern properly?

To clean the glass and your hurricane lantern, carefully remove it by pulling the lifting eye on the chimney upwards and folding out the glass. By removing the glass, you can clean it optimally. All other care instructions can be found in the operating instructions.
Noch Fragen offen geblieben? Du erreichst uns Mo - Do: 10 - 17 Uhr | Fr: 10 - 15 Uhr
Kundensupport
This product has no reviews yet.