LED Lantern Baby Special 276
Made in Germany
130 Jahre bewährte Qualität
lange Leuchtdauer: bis zu 18 Tage
stufenlos dimmbare Leuchtkraft (2-150 LM)
Energieeffizient
SKU: 276-LED-ZINC
The classic in a new light: Feel good in no time with the versatile LED lantern for special hours



Tradition meets innovation: The new Feuerhand LED lantern - A timeless icon in a modern guise

Discover the new generation of the legendary Feuerhand storm lantern - now also as a continuously dimmable LED version! The Feuerhand storm lantern has a 130-year history based on tradition and quality made in Germany. With the introduction of LED technology, this icon has evolved to offer even more versatility for both indoor and outdoor use.

The Feuerhand lantern has always stood for the highest level of craftsmanship. The sturdy construction of galvanized powder-coated steel and the proven Feuerhand design make this lantern a timeless classic. With the LED version of the Baby Special 276, this tradition has now been extended to include modern technology and now provides atmospheric light at the touch of a button.




Versatile and efficient: Feuerhand LED lantern for atmospheric light indoors and outdoors

The built-in LED light source provides a bright and uniform light of 2 to 150 lumens, which pleasantly illuminates the surroundings. The use of LED technology also makes the lantern extremely economical in terms of energy consumption, resulting in a long lighting time of up to 18 days. You can count on the lantern to reliably accompany you even during longer evenings outdoors with friends and family.

In no time at all, you can set your individual brightness - whether for cozy hours for two or intensive lighting for a creative project. A small twist of the tank cap is all it takes. You also have full flexibility when choosing the energy source: Use suitable rechargeable batteries and charge them via USB-C. Alternatively, you can also operate the LED lantern with 3 AA batteries.




Atmospheric ambience, anywhere and anytime: The LED lantern for cozy hours

The Feuerhand LED lantern can be placed anywhere you need lighting. It is easy to use and has a practical carrying handle. Whether you want to spend a cozy night outdoors or simply create an atmospheric ambiance in your home, the Feuerhand LED Lantern Baby Special 276 is the perfect choice.

With its combination of timeless design and modern technology, it's a must-have for anyone who appreciates quality, style and versatility in 10 attractive colors. Experience the fascination of the Feuerhand LED lantern and be enchanted by its warm glow - whether indoors or outdoors.




Technical data

Material: steel, galvanized, powder-coated; plastics, copper, glass

Dimensions, approx. (H x W x D): 26.5 x 15 x 13.5 cm

Weight, approx.: 535 g

WEEE registration number: DE 31920706

Power source: 3 x AA batteries with 1.5 V or 2 x 18650 lithium-ion batteries with 3.6/3.7 V with 3500 mAh or charging of batteries via USB-C port possible

Protection class: IP20

Light color/luminous flux: warm white, with 2700 K,

lowest level: 2 lm

highest level: 150 lm

Power: <0.1 W to 2 W (max.)

Temperature conditions during battery and rechargeable battery testing: 19 - 25 °C

3 x AA batteries

Energy saving operation: approx. 156 h (6.5 days)

Full light output: approx. 1.5 h

2 x 18650 lithium-ion batteries

Charging time in the lantern via USB-C port: approx. 8.5 - 10 h

Energy saving mode: approx. 432 h (18 days)

Full light output: approx. 14.5 h




Scope of delivery

1 x Feuerhand Baby Special 276 LED

1 x quick start guide




Not included: AA batteries, 18650 lithium-ion batteries, USB-C charging cable and power adapter

To the instruction manual >>
Light in a new dimension
Modern technology in a timeless guise
The Baby Special LED brings the classic lantern design into the 21st century.
Material
Galvanized steel - almost indestructible
Illuminant
modern LED with 2700K warm white light
Connection
USB-C for easy charging or battery operation
Versatility
Can be used indoors and outdoors
25,000h
Includes LED light source that ensures a lifetime of at least 25,000 hours of operation.
Continuously dimmable
dimmable with rotary control from 2 to 150 lumens
Long burn time
Up to 18 days with one charge
Optional accessories
Versatile accessories, such as lampshades
Timeless design
The Feuerhand Baby Special 276 LED combines timeless design with modern technology. For radiant light in shared moments.
back then...
...like today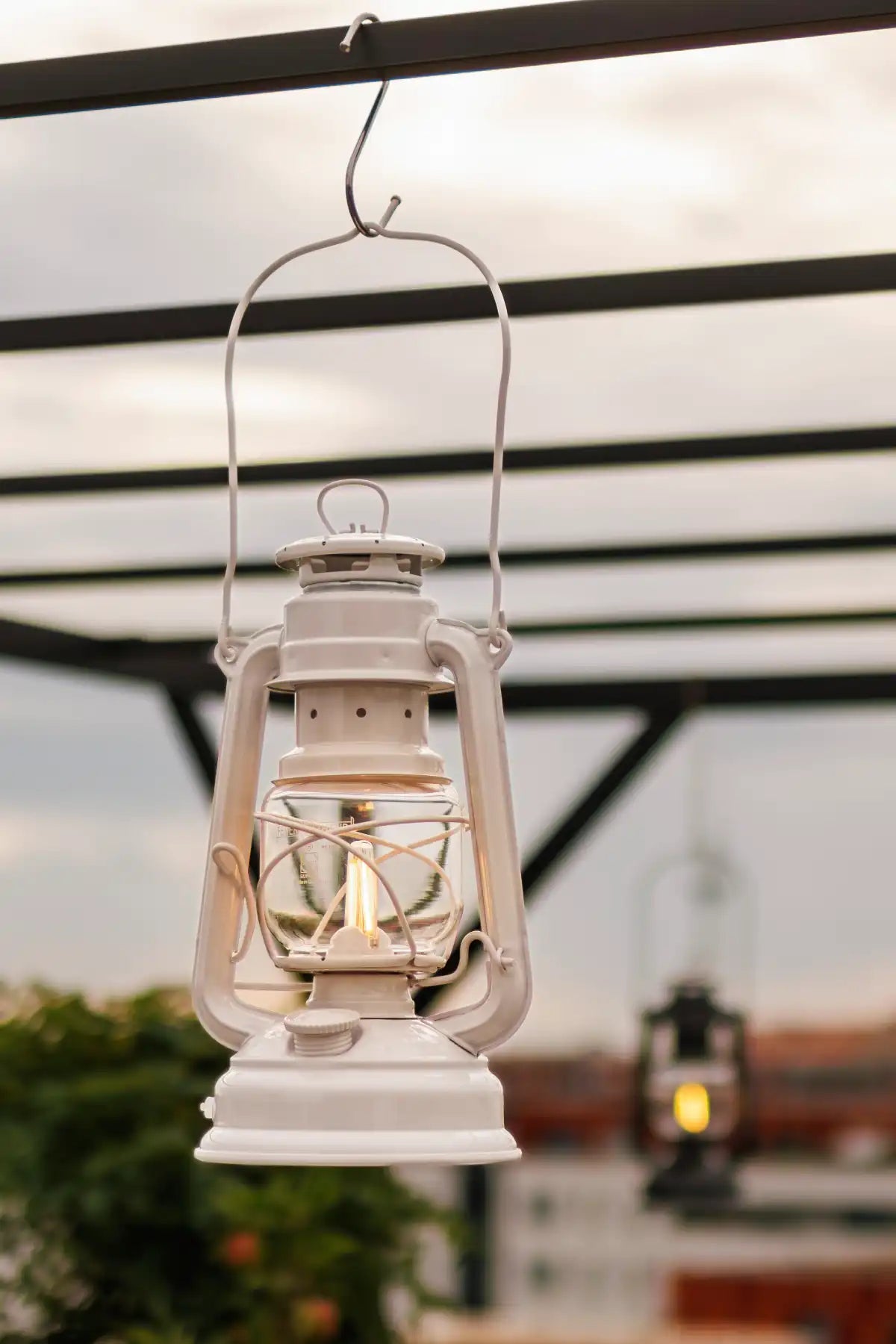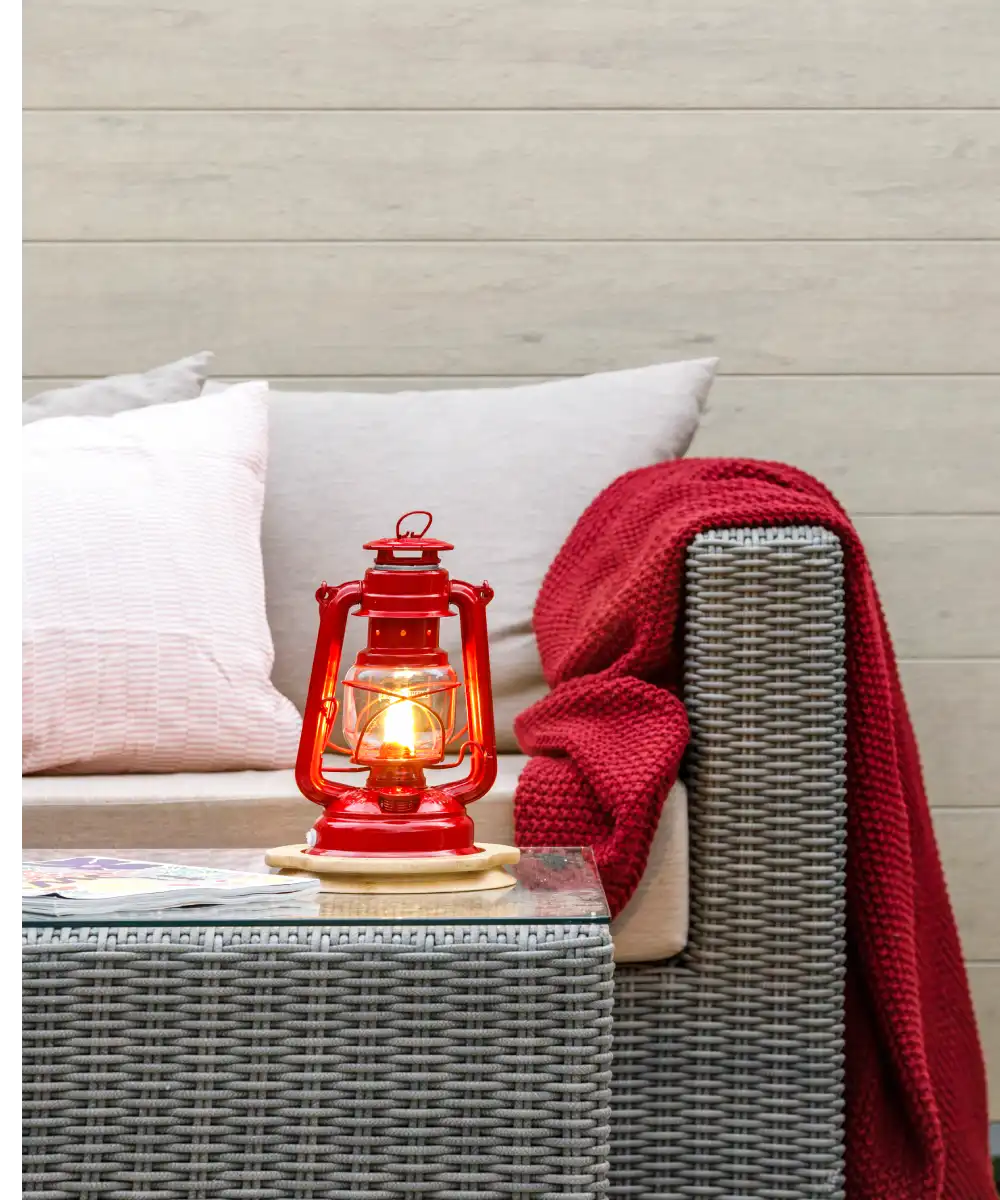 Ready for use
Flexible in any situation, reliable and best suited to spread atmospheric light.
Versatile
The Baby Special 276 LED lantern matches many accessories from the Baby Special range, such as lantern holders or lantern coasters.
Eye-catcher
The retro look of the LED lantern makes it a real bright spot, whether on the terrace, balcony or conservatory.
This product has no reviews yet.