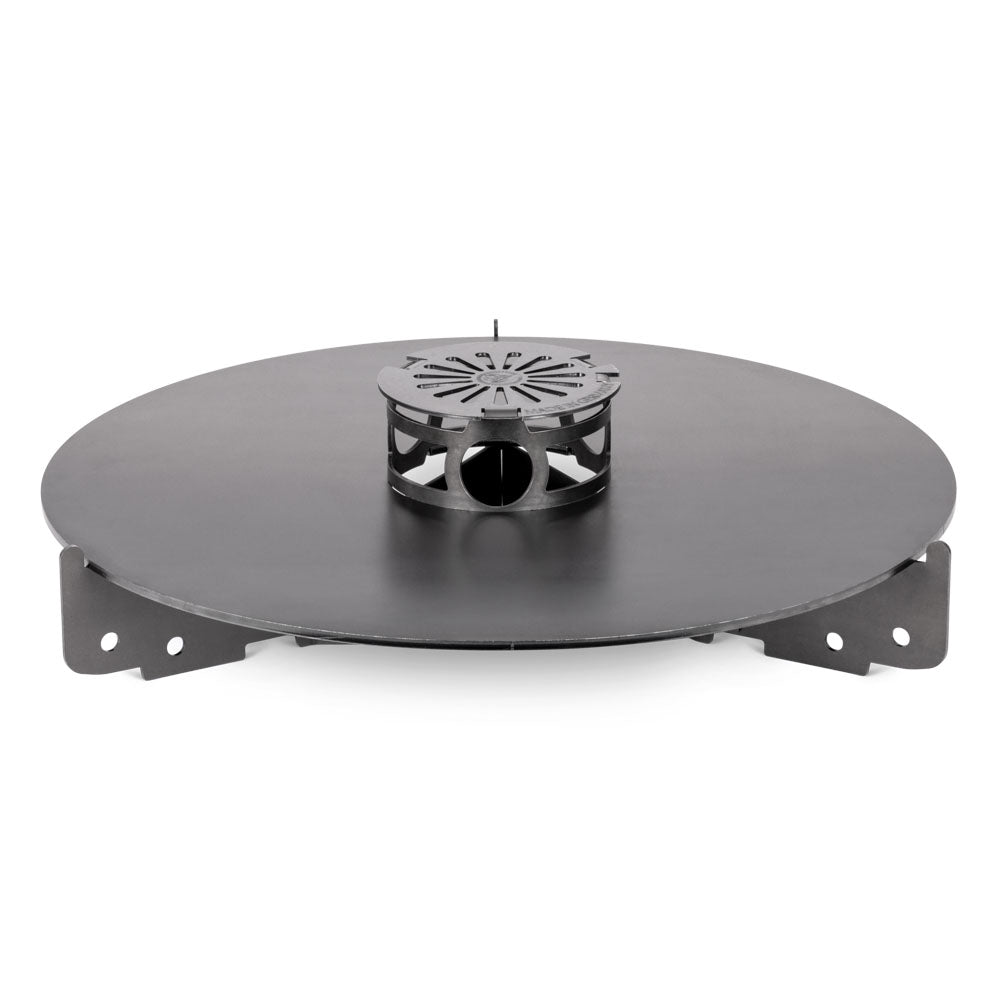 Grill plate
6 mm thick steel plancha made in Germany
precisely fitting support frame for secure positioning on the Pyron fire barrel or Tyropit fire bowl
optimum cooking results thanks to different temperature zones and even heat distribution
integrated, removable cooking attachment for preparing stews, side dishes or hot drinks
easy and safe refilling of firewood via the recesses in the middle and on the side
SKU: PYPLA2
The Feuerhand grill plate brings fiery temperament and Spanish grilling enjoyment à la plancha to your fireplace. The grill plate is perfect for our Tyropit fire bowl and the Pyron fire barrel , so that you can enjoy grilling on the fire with your loved ones while sitting or standing.

The Feuerhand fire pits heat your grill plate to the right temperature in no time - thanks to the even heat distribution , a wide variety of delicacies can be prepared on the plate.

In addition to meat, it is particularly suitable for fish and seafood. But burgers, vegetables, desserts or breakfasts with fried eggs, pancakes and bacon can also be cooked on the grill plate in no time.

High temperatures and indirect heat produce a grilled result with a juicy consistency and an attractive crust. The large surface area makes grill skewers for small grilled food unnecessary.

The integrated cooking attachment expands your grill plate into a cooking and grilling station , so that you can cook the right side dishes, sauces or marinades directly on the grill.

If you also want to perfect your grilled food with attractive grill stripes, you can complement the grill plate with the additional Feuerhand grill insert . Discover the pleasure of plancha grilling and experience culinary moments with the Feuerhand grill plate.
This product has no reviews yet.