For over 125 years, the Feuerhand storm lantern has stood for lighting in people's everyday lives. The storm lantern has never left its country of origin and is still manufactured in Germany. Here, traditional craftsmanship of a German manufactory meets the modern zeitgeist with sustainability character. The classic Baby Special 276 storm lantern has been manufactured almost identically since 1989, and spare parts for restorations are still available even after decades. The open cold-air system ensures a constant and even flame pattern and lights up any convivial evening in the open air. With its special design, the Baby Special 276 spreads particularly bright light. Thought through to the smallest detail, the Feuerhand storm lantern is a masterful example of qualitative and everlasting craftsmanship.

The Baby Special 276 is available in a wide range of colors. This gives you the opportunity to integrate your reliable outdoor light ideally into your garden, balcony or patio design. In addition, you can set individual accents with your storm lantern with colored burners or a matte glass.
If you attach particular importance to the uniqueness of your storm lantern or if you plan to make the Feuerhand Baby Special 276 an unforgettable gift, we offer various special designs on direct request.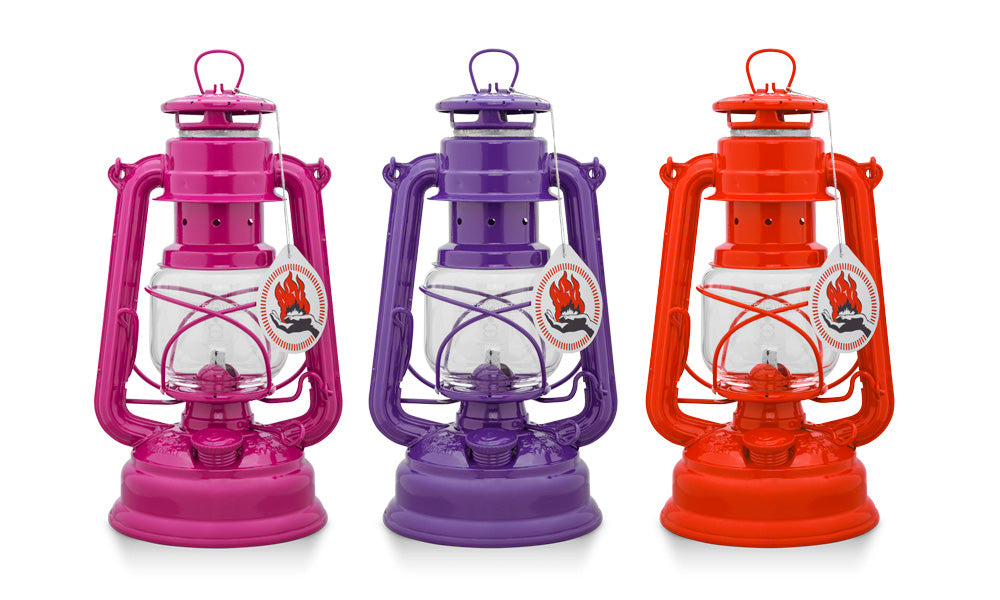 The Baby Special 276 in the color of your choice (from 480 pieces)
If you want to set your own color statement , this is possible from an order quantity of 480 storm lanterns. Orientate yourself on the RAL color spectrum and nothing stands in the way of your individual Feuerhand storm lantern color. Write us gladly an e-mailif you would like to receive more information or a concrete offer.
Send email
The Baby Special 276 with own glass engraving (from 10 pieces)
A personal gift for your loved ones or a special reminder of a unique moment: Have the glass of your storm lanterns decorated with an individual logo, lettering, name, date or life motto and surprise your friends, family or business partners and customers. Starting from an order quantity of 10 storm lanterns, we will apply high-quality laser engravings to your glasses, so that you can give your favorite people and customers a very special treat. Write us an e-mail for your individual consultation and a price offer. Engravings for your personal Feuerhand storm lantern can be done on our transparent glasses as well as on matte glasses.
Send email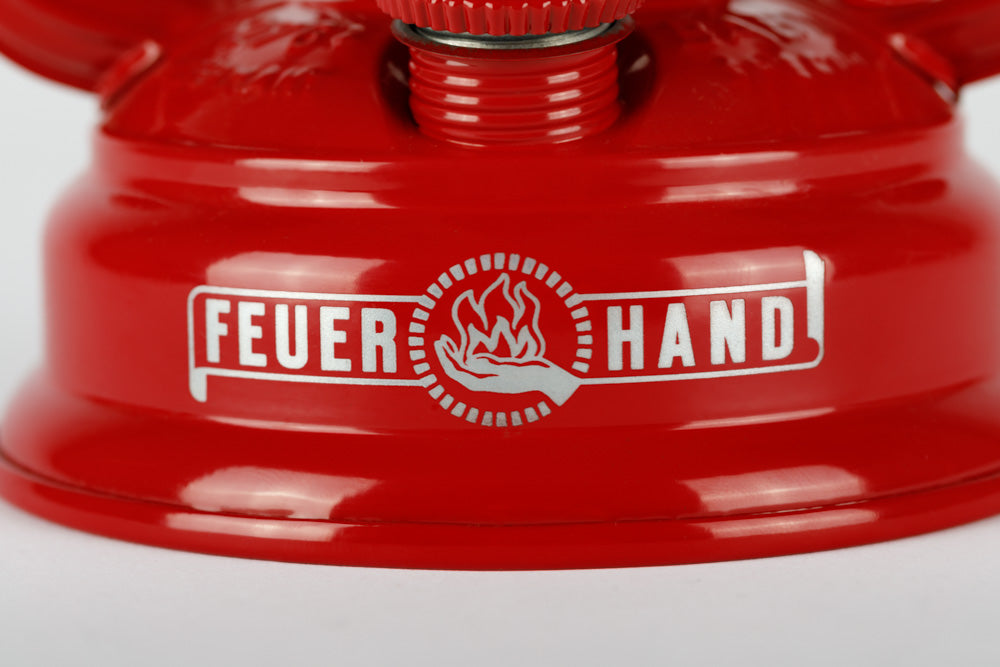 The Baby Special 276 with individual tank engraving (from 10 pieces)
You have a unique experience coming up that needs to be captured forever or you want to leave lasting light impressions with partners? Then you can set a special accent with an individual tank engraving on your colored Feuerhand storm lanterns. No matter what your atmospheric occasion looks like, whether it's a private wedding or a company anniversary, you can give your personalized storm lantern as a gift to 10 or more guests. In addition to logo engravings , text engravings in three different fonts are also possible. We are happy to advise you personally! Just send us your request by e-mail.
Send email
This is how you make the Baby Special 276 your storm lantern.
Each personalized change requires individual setup costs. We ask for your understanding that due to this we can not offer customization of individual unique pieces. Offers can only be made exclusively and according to the request, as they depend on the cost of the respective personalized product. Nevertheless, do not hesitate to take advantage of our non-binding consultation offer for individual pricing. We look forward to your unique ideas.